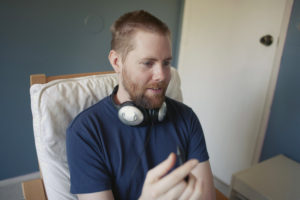 Hi, I'm Lars and I make games for a living. If you'd like to get to know me better here are some links you can look at:
Game Development Stuff
Github: Some VR-related projects as well as the FRONTIERS source code.
Kickstarter: My campaign for FRONTIERS.
Dev Streams: Working on existing projects as well as new VR projects.
Devblog: I don't post here regularly any more but you can still read the archives.
KS Update Videos: Updates on the process of developing FRONTIERS.
Twitter: Latest news from AAD mixed with personal opinion.
Alpha Wave Entertainment: VR-focused division of AAD Productions.
Visual Effects Stuff
VFX Reel: My last reel before quitting to do gamedev full time.
IMDB Profile: Complete list of the movies & shows I've worked on.
Released Game Projects